South Perth Bridge Club
7th January 2024
Sponsored by

People
Organiser:

Laurie Money

Phone:

0428928893

Email:                        money.laurie@gmail.com

Chief Tournament Director:

Neville Walker 0418 944 077

nifty1940@outlook.com
Links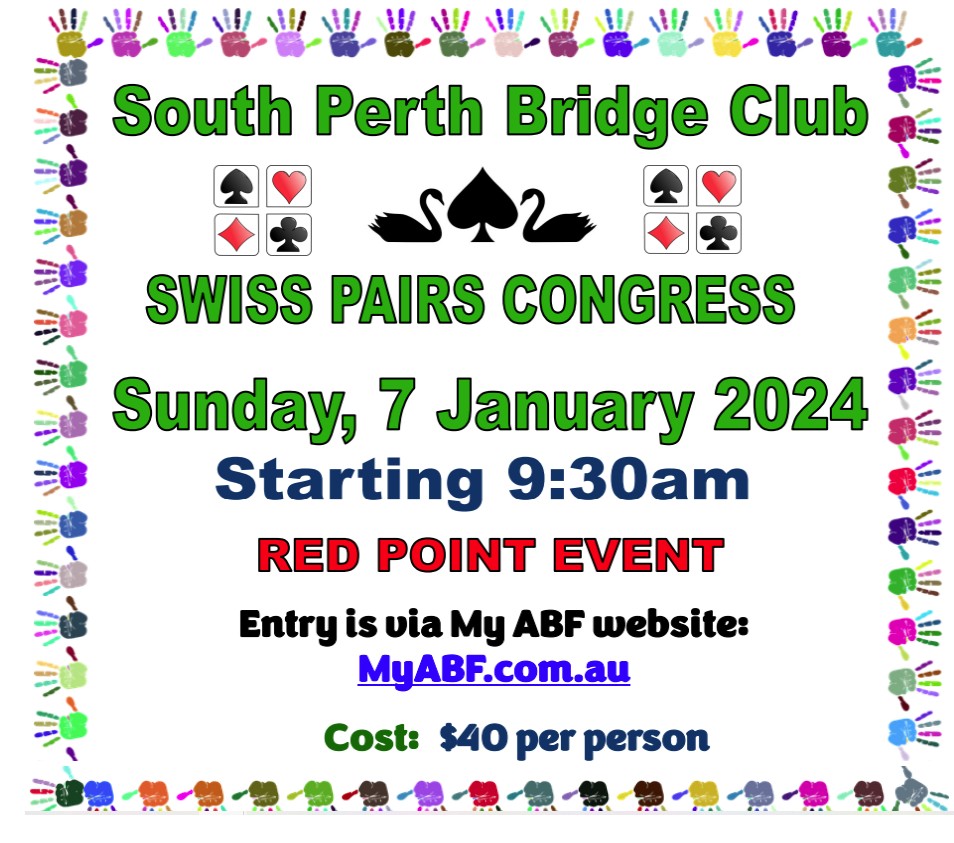 GENERAL INFORMATION
 Play commences at 9.30am.
Location - South Perth Bridge Club
Transport
ENTRY is via BARKER Road.
Do NOT enter from Brittain Street.
Parking available. 
Public transport (bus) along Canning Highway.
Catering
Bring your own lunch.  Tea and coffee provided.  A cafe across the road.
PROGRAM
Event
Entry Fee
Day
Time
Total Entries
Action

SOUTH PERTH JANUARY SWISS PAIRS CONGRESS

80 credits

Sunday
07-01-2024 - 9:30am

43

Enter
View Entries

To protect the health of all players, please do not attend if you are unwell.  Please advise the Director in reasonable time.