QBA
23rd March to 7th April 2024
GENERAL INFORMATION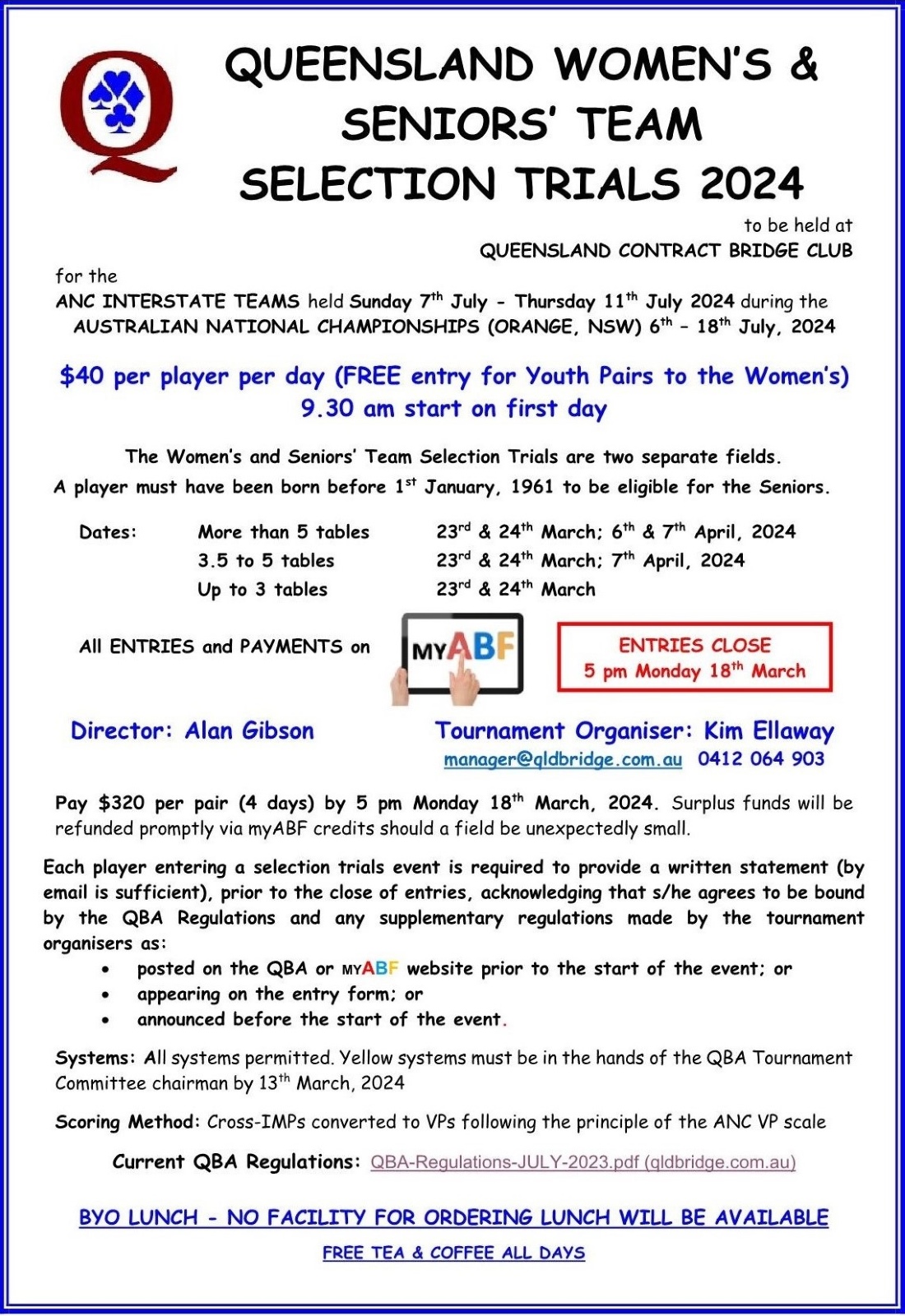 Location - Queensland Contract Bridge Club
Transport
Parking is available behind the club via Wilton Street or undercover parking is below the club via Ipswich Road entry.
Buses stop at Mater Hill Busway Station, a 16 minute walk from QCBC.
Catering
Bring your own lunch. Subway is available a short walk from QCBC. Free coffee and tea each day.

PROGRAM
Event
Entry Fee
Day
Time
Total Entries
Action

Qld Women's Team Selection Trials

320 credits

Saturday
23-03-2024 - 9:30am

0

Enter
View Entries

Sunday
24-03-2024 - 9:30am
Saturday
06-04-2024 - 9:30am
Sunday
07-04-2024 - 9:30am

Qld Seniors' Team Selection Trials

320 credits

Saturday
23-03-2024 - 9:30am

0

Enter
View Entries

Sunday
24-03-2024 - 9:30am
Saturday
06-04-2024 - 9:30am
Sunday
07-04-2024 - 9:30am